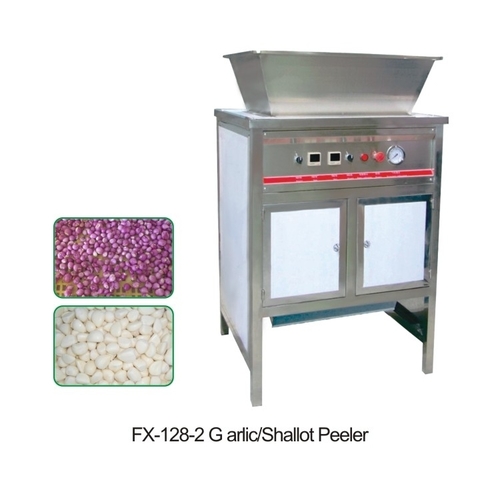 Garlic peeling machine
Product Description
It adopts a special design for peeling. During the peeling process, the garlic doesn't go through the blade or friction to make sure the integrity, freshness and cleanness.
It has the functions of drying, automatically peeling, energy-saving, high output and easy to clean.
An automatic feeding device is set on the machine to separate the garlic kernel and the garlic skin.
The machine conforms to the hygienic standard and it is low in damage. After peeling, the garlic kernel can be store for several days.

Dimension: 920x740x1480 mm
Voltage: 220V
Power: 0.6-3kw
Capacity: 200kg/h
Net weight: 150KG
Air Compressor:15kw
Air Pressure: 9-10kg/cm2
Air Flow: 2m3/min